Scripting Like Comics For More Vivid Storytelling
How can a writer, using only words, tell a vivid story? In this talk David Liss will describe how, after a decade as a successful novelist, he learned to write comics and how the tricks of that trade can improve prose fiction.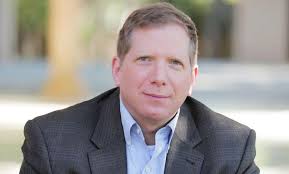 David Liss is the author of twelve novels, most recently Renegades. His previous books include A Conspiracy of Paper which was named a New York Times Notable Book and won the 2001 Barry, MacAvity and Edgar awards for best first novel. The Coffee Trader was also named a New York Times Notable Book and was selected by the New York Public Library as one of the year's 25 Books to Remember. Many of his novels are currently being developed for television or film. Liss has worked on numerous comics projects, including Black Panther and Mystery Men for Marvel, The Spider and Green Hornet for Dynamite, and Angelica Tomorrow.
Thursday June 6, 7 PM
Come early for coffee and to meet and chat with other writers before the program.
St. Andrew's Methodist Church, 722 Robinhood Place, San Antonio, TX, 78209