Hooks, Lines and Sinkers
Most writers feel pressed to write great opening sentences, paragraphs, and chapters, because blogs, books and articles place so much emphasis on the importance of kickass hooks.
Intense focus on a work's beginning, however, can weaken the connection between the hook and the rest of the work, making rejection no less likely than if the opening is bland. This doesn't lessen openings' importance, but it's vital to keep in mind that the opening a story — be it fiction or nonfiction — must work in concert with the rest of the text.
So tonight we'll dissect openings of notable works: how first sentences, paragraphs, and pages develop and sustain an entire piece. Just as important, we will share experiences of drafting and revising the first sections of our own works, and discuss the lessons we learned or still need to learn.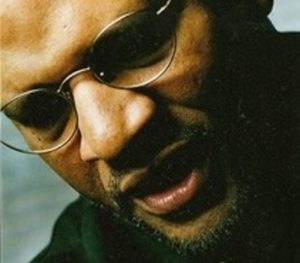 Reggie Scott Young was a professor of creative writing and American literature at Villanova University, LSU, Wheaton College, and the University of Louisiana at Lafayette. He was Writer-in-Residence at the New College of Florida, has published books in three genres, and has an extensive body of scholarly publications, including two books on Louisiana author Ernest J. Gaines.
His most recent book is Yardbirds Squawking at the Moon. His poetry, fiction and creative nonfiction have appeared in Chicago Review, African American Review, Fifth Wednesday Journal, Louisiana Literature, RiverSedge, and Oxford American. He served as guest editor of Obsidian Literary Journal on novelist and poet Jeffery Renard Allen, and is working on a collection of memoirs and essays titled Driving the Distance Between Jupiter and Mars; or, Confessions of an Inbetween Man.
Come early for coffee and to meet and chat with other writers before the program, which will begin at 7 PM.
St. Andrew's Methodist Church, 722 Robinhood Place, San Antonio, TX, 78209