The Devil's in the Details: The Significance of Hidden Textual Elements
This talk will explore how writers can engage readers by including details to show, not tell, layers of meaning in their work.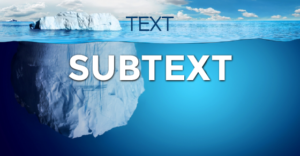 Ann V. Bliss is an Associate Professor of English at Texas A&M University-San Antonio and chair of the Department of Language, Literature and Arts.  She teaches classes on 19th and 20th century American literature, women's literature, and visual culture. Her research interests include literature and photography, popular culture in contemporary American literature, and women's domestic fiction.
Ann is working on a book-length analysis of home economics and  domestic work in popular culture in the first half of the twentieth century, and has published on such diverse topics as masculinity in the songs of Bruce Springsteen, and abstinence in the Twilight series.  Her most recent article, in the Journal of American Studies, discusses early-twentieth-century woman radio broadcasters in the American Midwest – known as radio homemakers—and their relationships with their listeners.
November 7, 2019
Meeting starts at 7 PM. Come early for coffee and to meet and chat with other writers before the program.
St. Andrew's Methodist Church, 722 Robinhood Place, San Antonio, TX, 78209