Monthly Meeting – February 7, 2019
Turning Semi-Hopeful Writers Into No-Fooling Authors
Come and celebrate the successful conclusion of our 27th annual writing contest by learning about the victors and hearing snippets of their winning works. Talk about them, scrutinize them, learn from them – oh, heck, go ahead and snitch an idea or two from them if you dare.
And meet Alexandra van De Kamp, Executive Director of Gemini Ink and a well-published and award-winning poet. Like our final poetry judge, she is a graduate of the Johns Hopkins University's Writing Seminars. She will update us on Gemini Ink's writers' resources and upcoming events, and answer ten thousand questions or more if needed.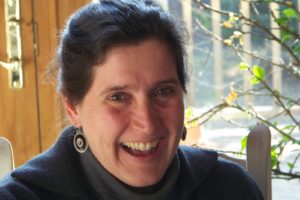 Come early for coffee and to meet and chat with other writers before the program.
St. Andrew's Methodist Church, 722 Robinhood Place, San Antonio, TX, 78209