Writing Healthy in the Disabling Environment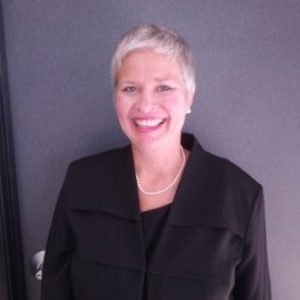 Pain is not normal when you write (unless you're writing about your pain!)
When we think of work-related disabilities, we imagine loggers, iron workers, mechanics. But repetitive strain injuries (RSI) have been around since monks acquired writer's cramp while copying the Bible by hand.
Computers have reduced much work to sitting, typing and watching a screen, a setting in which RSIs proliferate. Yet RSIs are 100% preventable if we identify and adjust our work practices. Such adjustment includes ergonomics: adapting writing to our bodies' needs instead of the other way around.
This subject is especially appropriate this month: July is Disability Awareness Month; and the Americans with Disabilities Act was signed July 26, 1990.
Cathy Marston has a doctorate in mass communication from the University of Iowa specializing in disability studies, news workers, and feminist theory and ethnography. She is a director and lecturer with Free Battered Texas Women since 2005. See more about Cathy here.
Cathy will welcome all of our questions. Attendees are encouraged to chat with each other before and after the program.
7PM, St Andrew's Methodist Church, 722 Robinhood Place, San Antonio, TX, 78209
The SAWG Annual Contest is a great way to get feedback on your writing. Contest categories include short story, flash fiction, novel – first chapter, poetry, and memoir. Entries are all electronic and cash prizes are awarded for first, second, and third place.
San Antonio Writers' Guild hosts writing critique sessions most Wednesday evenings and Saturday afternoons. Members sign up to read their work, and attendees discuss plot, pacing, dialogue, and general writing craft. Visitors are welcome, as are all genres - fiction writing and non-fiction/poetry.
The Wednesday workshops are held at either MeepleWich Cafe at 7460 Callaghan Rd., Unit 202, San Antonio, or at Barnes & Noble-San Pedro Crossing at 321 NW Loop 410 #104, San Antonio.
The Saturday workshops are held at Courtyard Cafe, 7600 Eckhert Rd., San Antonio.
Join our mailing list, or join SAWG, to get the details on upcoming locations.
On the first Thursday of each month, SAWG holds a general meeting at 7:00 p.m. located at St. Andrews United Methodist Church, 722 Robinhood Pl., San Antonio, TX. A typical agenda includes welcoming new members and visitors, sharing good and bad news, notification of upcoming events, Guild business, and a program – most often a professional writer speaking on topics of interest to the group.
Visitors are welcome. Our Board of Directors meeting is at 6:00, and members may sit in on that meeting as well.
Next Steps…
Sign up to get e-mail notifications of our critique session locations and other events. This is a great first step. Visit a few meetings or critiques and then become a member of SAWG (see Membership page).